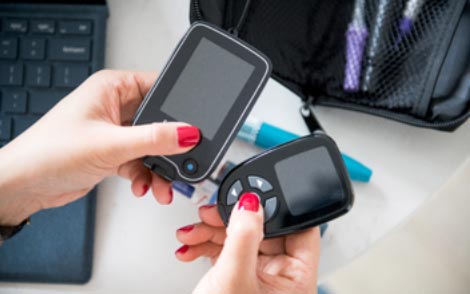 The National Diabetes Week runs from 12 – 18th July this year and we want to take the opportunity to shed light on Gestational Diabetes Mellitus (GDM).
Janet Yong
APD BNutrDiet, CDE GradCertDE
About Janet
Janet Yong is a dual qualified dietitian and diabetes educator with a decade long of experience. Her philosophy in life is to Eat Well, Move More and Love Life! She is passionate about educating and empowering her clients to improve their wellbeing and achieve their health goals through practical, individualised and sustainable dietary and lifestyle changes.
Janet is committed to provide her clients with high quality, comprehensive care using the latest and most up-to-date evidence based information. She has worked with clients in leading public and private hospitals to manage various health conditions ranging from chronic diseases such as diabetes, endocrine issues like polycystic ovarian syndrome and reproductive concerns including infertility.
Having lived in various countries, Janet is multilingual in English, Malay, Mandarin and other Chinese dialects. Her love for food and travel has presented her with opportunities to experience different cultural cuisines and understand various religious practices such as fasting and diabetes management during Ramadan.
Janet's personal and professional experience enables her to provide a holistic and non-judgemental approach when caring for her clients. Janet is approachable, compassionate and motivating so book in now for a free 15 minutes phone consult with her to kickstart your health!
Make an Enquiry