Breastfeeding – What are the benefits?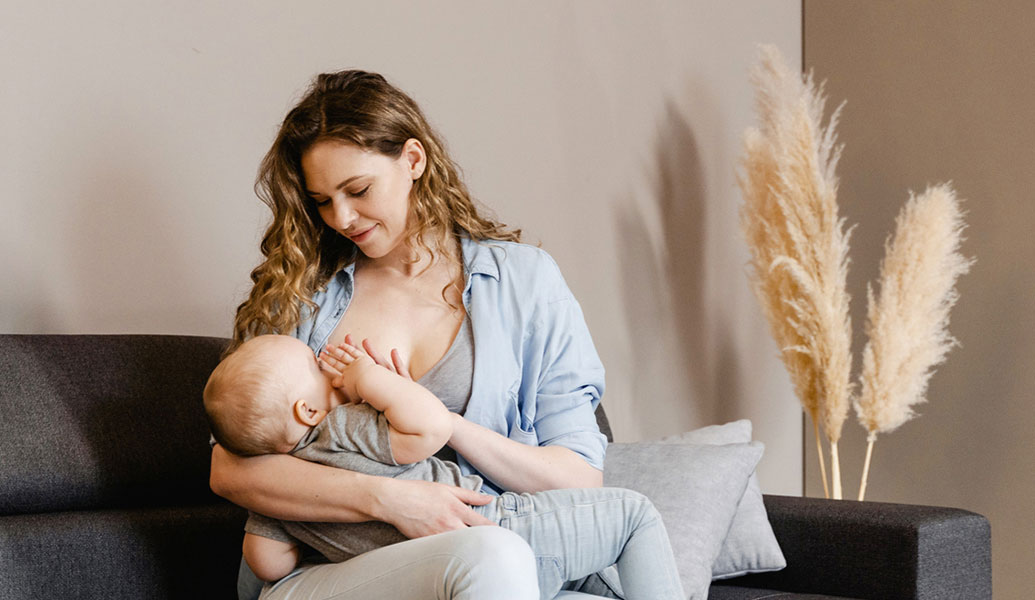 There are many benefits to breastfeeding your baby. It is natural, easily digested, convenient, safe, provides complete nutrition, is quick to soothe and provide comfort.
It is also clinically proven to reduce the incidence of childhood allergies, eczema and asthma. Breastfeeding provides antibodies to protect against common viruses, and is thought to contain over 200 prebiotics to help establish a healthy gut. And they are just some of the benefits for the baby alone!
Despite these well-known advantages however, it is not always a journey that comes easily for many women. There are a number of things you can do to prepare and ready yourself for a successful breastfeeding experience though.
How to prepare for breastfeeding
In the early hours of the immediate postnatal period, you may find yourself physically and emotionally recovering from the labour and birth. Pain relief medications, maternal fatigue, and medical/surgical interruptions may also make this a difficult time to absorb information and advice regarding the establishment of breastfeeding. The earlier you offer your baby the breast, and the more knowledge you can empower yourself with before your newborn arrives, the more successful your experience can be.
Where can I find more information and support?
Support and information can be provided by your midwife, an accredited Lactation Consultant or organisations such as the Australian Breastfeeding Association. Support is available during your pregnancy as well as during your postnatal stay in hospital, and once you go home from hospital. During your pregnancy is an optimal time to learn about how and when lactation is initiated, the benefits of colostrum and breastmilk, the importance of correct positioning and attachment to the breast, what to avoid, and how to establish a good milk supply; all of this information will help to optimise your experience.
How long should I breastfeed for?
How long you choose to breastfeed for is a very personal decision. The World Health Organisation recommends exclusive breastfeeding for the first six months. If you only feed your infant for a few days, weeks or months, there are benefits in that too. For that matter, if for personal reasons you decide that breastfeeding is something that is not right for you at all, that is ok too! The priority is that your baby is nourished, that you feel supported, that you are educated and empowered to make an informed decision; and have your decisions respected.
Who can I speak to about this?
There are many support options available if you need and want it, however breastfeeding should not be something that is difficult, painful, traumatic or driven by fear or guilt. If you have concerns, please seek help and support as early as possible.
Michelle, the midwife here at Create Health, is always happy to speak with you about your feeding plan or intentions. An appointment can be made throughout your pregnancy to address your concerns or experiences. You can also discuss your progress and concerns at your routine postnatal review with her, as this is a great opportunity to debrief about your journey and ensure that you have the necessary foundations and aids in place.
References
https://www.healthdirect.gov.au/breastfeeding
https://www.pregnancybirthbaby.org.au/breastfeeding-your-baby
https://www.who.int/health-topics/breastfeeding#tab=tab_1
https://www.breastfeeding.asn.au/bfinfo/index.html
« back