How to choose an obstetrician for pregnancy?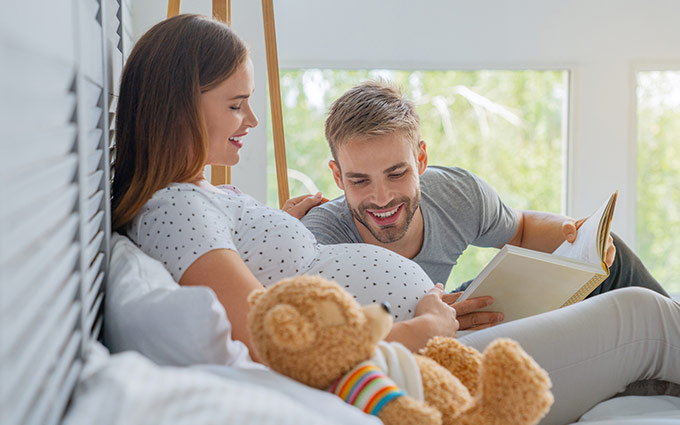 Finding out you are pregnant is one of the most exciting, joyful and exhilarating things you will experience in life. The dreaming, anticipation, imagining what will be; it can quickly become very consuming. From the moment your pregnancy is confirmed, planning can begin, and you rapidly learn that there are many choices and decisions to be made.
Here in Australia we are very fortunate to have a choice of many different models of pregnancy care: birthing in a public hospital system, in a birthing centre, at a private hospital with private obstetric care, at home with a home-birthing midwife. If you are reading this article, then you have most likely already decided to choose to have a private obstetrician support you in your pregnancy care and birthing experience. So how do you choose a good one?
Some of the practical reasons include cost, location and accessibility, private health insurance status and availability of health care providers in your area. But many women may be in the position of having a number of different specialists they could choose from and that's when the choice can become overwhelming.
Many of your family, friends or colleagues may be quick to offer their advice and recommendations, but it's important to remember that what they need and value could be very different to the "right fit" for you. Doing your research is essential but knowing what you want out of this experience can be helpful too.
Things to consider when choosing an obstetrician for your pregnancy
Word of mouth/reputation:
Have family or friends recommended this doctor? What did they like or not like about them? Were they friendly, approachable, warm and encouraging? Or were they direct, firm and matter-of-fact? Where they a blend of all of the above, or maybe they were none of these qualities at all. The qualities that may be important to some, are not necessarily qualities that may be important to you, so have a think about what traits would be most supportive to your and your partner's needs.
Cost:
This may be one of the most deciding factors for you, and it definitely pays to do your research. It is important to find out what your out of pocket costs will be, what extra costs should be anticipated (for example: blood tests, ultrasound scans, hospital fees, anaesthetic or assistant fees if needed), and what your private health fund will cover. If this is a consideration for you, ring around and do your homework. A good obstetric practice will be very upfront, honest and transparent with this information.
Gender and/or Culture:
Depending on religious, cultural, social reasons or past experiences this may be an important matter for you. Do you specifically want a male or a female doctor, or is this not specifically a consideration? Or do you want someone who is culturally aware and sensitive, who has experience and understanding of a particular demographic?
Referral:
You may find that your GP has referred you to a particular obstetrician, and if you have no experience or knowledge in this field previously you may be happy to go on their recommendation. It is important to know that if you are not happy with their suggestion, you are completely entitled to ask for another option.
Online reviews:
This is an area to tread carefully with. Whilst online reviews can be beneficial, they are generally based on individual opinions and may not always be consistent or accurate. Look for a consistent theme if you do look at online reviews. Is the feedback generally one way or the other, what kind of praise or complaints have been made and are these comments contradictory or are they commonly reported?
Accessibility:
Where does your doctor consult from, and is this convenient for you to get to? There could be anywhere from 10-14 appointments throughout your pregnancy, so convenience, car parking, and access are factors you will frequently encounter. Also consider: which hospitals do they attend and what options do you have? Does the doctor cap their booking numbers or are they difficult to get an appointment with? Here at Create Health Melbourne we are located directly on a main road (Blackburn Road) , with close freeway access and public transport right outside our front door. We also have free onsite and undercover car parking. Our doctors attend a number of different hospitals providing you with numerous birthing location options.
Back up support:
The unpredictable nature of obstetric care unfortunately means that doctors cannot be in all places at all times, as when your baby decides to arrive may be at the exact time as another. Finding out who your doctor collaborates with and who their back up team is may impact your decision making. Ask your doctor if they have a rostering system for out of hours access, and who covers them when they are not available.
Rapport:
Once you have had an initial appointment with a doctor, you will quickly be aware of the affiliation you feel with them. Do you feel comfortable, supported, listened to, valued and respected? Do you respect them and have confidence in their experience and expertise? Do they make you feel uneasy or do you feel relaxed and reassured by them? This factor is one which will impact your journey immeasurably, so it is worth taking careful consideration of.
Multidisciplinary Team:
Apart from the obstetrician, who else will be part of your pregnancy care team? Will you have access to a midwife? A physiotherapist? What other resources are available on site: pathology collection, ultrasonography, psychology, in-house education sessions?
Create Health Melbourne offers a variety of obstetricians, all with different personality types, experience, and special interests. We would love to help you find the right practitioner for you. We strive to make your pregnancy journey as smooth and stress-free as possible and support you 100% throughout this life-changing event. Learn more about the obstetricians at Create Health.
« back