Your first trimester pregnancy action list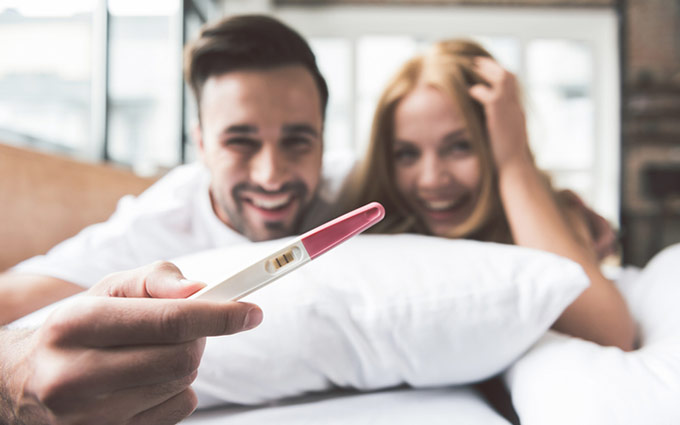 Feeling overwhelmed with all the new things to think about now that you're pregnant? From choosing a doctor, arranging maternity leave to adjusting your diet, Obstetrician Mei Cheah's action list will help guide you through the first trimester of pregnancy and tick off those important tasks.
Breathe, take control - you have plenty of time to get things ready before bub arrives.
Find an obstetrician
You may already have an obstetrician in mind who you would like to care for you. If not, start asking family and friends about obstetricians who they recommend. Make sure you consider their location and which hospitals they work at to ensure your doctor meets your needs.
Our midwife Michelle's blog 'How to Choose an Obstetrician' has some great tips.
Check your health insurance cover
Double check that your private health insurance covers maternity care. Your provider should also have a list of obstetricians who are preferred providers or those who don't charge a gap fee.
If you have a particular obstetrician in mind who is not on the list, ask for a quote from the obstetrician rooms so you are aware of any out-of-pocket expenses.
Make an appointment with your GP
Book an appointment with your GP when you first find out you are pregnant.
Your GP will confirm your pregnancy by ordering a blood test and/or an ultrasound to confirm the pregnancy and get the ball rolling with the paper work requirements.
If you have already chosen your preferred obstetrician then this is when you can ask for a referral to book an appointment.
Make a booking to see your obstetrician of choice after receiving the referral paperwork from your GP. Most obstetricians ask to see you when you are about eight to 10 weeks pregnant to allow time to discuss pregnancy investigations and screening tests.
Double check with your GP or a pharmacist that any medications you may be taking are safe for pregnant women.
Maternity ward tour
Book a maternity ward tour so you can meet the midwives and get familiar with the surroundings. This can also help you choose your maternity hospital if you haven't decided.
Ultrasounds and screenings
Ultrasound tests and other screenings will take place from 10 weeks. Your obstetrician will guide you through your antenatal tests.
Adjust your diet to be pregnancy friendly
Take a look at your diet and ensure you are eating a range of healthy foods to provide your body with all the nutrients it needs to support your baby.
Remember to keep up the hydration by drinking plenty of water and ensure that you are taking a pregnancy multivitamin.
Exercise routine
It is important to maintain a low impact exercise activity plan throughout your pregnancy that includes cardio and stretching.
Parental leave policy
Even if you are not ready to announce your pregnancy to your workplace it is a good idea to learn what your maternity leave options are and know your rights. You can generally find the details of your employer's maternity leave policies in your contract or the organisation's enterprise bargaining agreement.
Make a baby budget
Think about your finances and how you are going to accommodate for expenses associated with your baby – this can include medical appointments but also baby products and furniture.
Start tracking your pregnancy
Have some fun and start taking belly photos to compare throughout your journey. If this isn't your thing then you can keep a journal and jot down your observations along the way.
There are also many free apps out there that are a little bit of fun and can sometimes be quite informative. These include apps that compare the size of the pregnancy to a piece of fruit to tracking the developments of your baby week to week.
Get some extra rest
Now that you are growing a baby it is natural to start feeling a little exhausted. It is important to listen to your body and try and slow down to get some extra rest where possible.
Breathe
Make sure you take a moment to take a couple of deep breaths. And then take another deep breath and embrace that a little miracle is already growing inside you as you're reading this.

« back