Miscarriage - The road back to pregnancy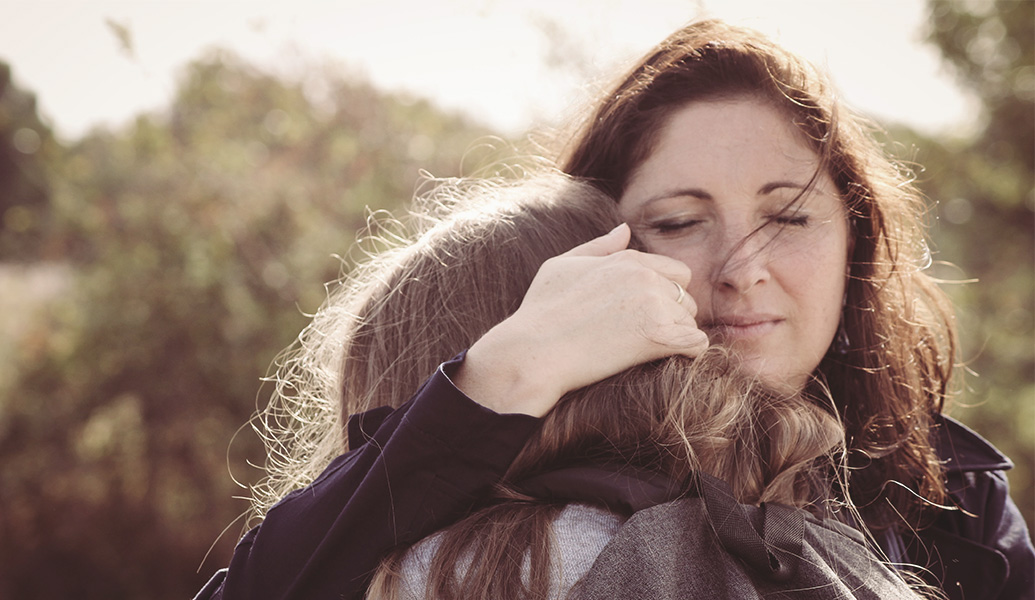 Warning: this blog may include potentially distressing content
For any woman who has experienced a miscarriage, they will understand the need for a warning at the start of this blog. The emotional trauma can last a long time and the feeling of loss will be there forever.
In this blog we will touch on diagnosis and treatment but primarily focussing on what happens after a miscarriage. Expectations around recovery and what to expect when planning to try again for pregnancy can be really overwhelming and confusing during this difficult time.
Definition
Defined as pregnancy loss before 20 weeks of pregnancy, miscarriage is broken up into early and late. Early miscarriage occurs in the first trimester (less than 12 weeks) and would include pregnancies that have just failed to implant, called a biochemical pregnancy. A late miscarriage occurs from 12 weeks, in the second trimester up to 20 weeks.
Symptoms of a miscarriage may include pain and or bleeding but commonly a miscarriage may be silent and your body will still act as though it is pregnant. The hormones that support an early pregnancy such as progesterone (breast changes and breast pain) and bHCG (nausea and vomiting) will still be circulating even while an early pregnancy is failing.
Pregnancy weeks
Your pregnancy week is based on your last period date. You will conceive approximately 2 weeks after this but you are already 4 weeks pregnant by the time you miss your first period.
Management of a miscarriage will depend on how many weeks pregnant you are. Your doctor will discuss the options appropriate for your stage of pregnancy and symptoms, but these might include treatment with some medication, or a minor surgical procedure called a dilatation and curettage (D&C).
Diagnosis and management
The diagnosis and management of a miscarriage unfortunately may take more than 10 days because sometimes blood tests and ultrasound can be inconclusive and need to be repeated. This can be a hard time where you might be feeling anxious while waiting for results but also a sense of guilt that this is somehow your fault.
Not your fault
A miscarriage is not your fault but the feeling that something you have done (or not done) that may have caused it is very common. The vast majority of miscarriages occur because the embryo or fetus is not developing correctly. This is mainly due to a major chromosomal problem at the time of fertilisation of the egg by the sperm and there isn't anything you could have done to affect this.
Once the physical process of a miscarriage is complete you may still feel the effect of the pregnancy hormones for a while. Unfortunately, your body needs a couple of weeks to reset before starting a new ovulation cycle.
This could be a really hard time for you emotionally and you may not feel like there is any support available. It is very likely that most family and friends don't even know you are pregnant yet so they will be unaware of how you are feeling or may even seem to say insensitive things.
Miscarriage is common
Occurring in around 20% of pregnancies so even though it is not talked about and it might feel like a very isolating experience you are not alone. If you feel comfortable, you should talk to other women you trust. You may be surprised who has been through a similar experience and I guarantee anyone you share with will support you and help you through this.
When is it safe to try again?
This is a common question I am asked. After a miscarriage, your body needs about 2 weeks to reset. You will then start your first menstrual cycle and ovulate 2 weeks later. If there hasn't been any physical complications to recovery, you could try for pregnancy during this cycle. However, it may be difficult to time ovulation so waiting for your next period may help to indicate that you are back on track and ready to try again.
Who can I talk to for advice?
The pregnancy specialists at Create Health are always available for advice regarding miscarriage, particularly if you think you might have risk factors, we are experts in this area and are here to help.
Contact us by ringing 9873 6767 or by writing to info@create-health.com.au.
---
References:
Miscarriage - Symptoms and causes - Mayo Clinic
« back